New York Port Authority attack: Bomber found guilty US & Canada ...
New York Port Authority attack: Bomber found guilty
US & Canada
US & Canada
New York Port Authority attack: Bomber found guilty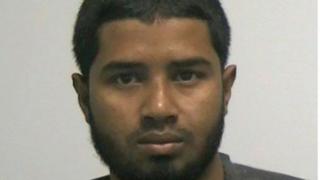 A Bangladeshi immigrant who let off a makeshift pipe bomb close to a busy bus terminal in New York City has been convicted of terrorism charges.
Akayed Ullah, 28, set off the bomb during morning rush hour last December, causing himself serious burns but only lightly injuring five others.
Prosecutors said he told investigators he had done it on behalf of the militant Islamic State group (IS).
It was described in court as a "lone wolf" terrorist attack.
Ullah targeted an underground passageway near the Port Authority bus terminal in Manhattan - the busiest in the world - on 11 December 2017.
His defence team argued that he had only wanted to kill himself in the attack. Ullah denied the charges in January.
"This case is not about a foreign terrorist organisation planting an operative in our midst," his lawyer, Julia Gatto told jurors.
Her client was "a deeply troubled, isolated young man who wanted to take his own life".
Prosecutors rejected that claim, reminding the court that he had strapped a bomb to his body designed to harm others and citing propaganda found on his computer showing he was a follower of IS.
Assistant US Attorney Rebekah Donaleski said Ullah constructed the device from pipe taken from a construction site where he worked.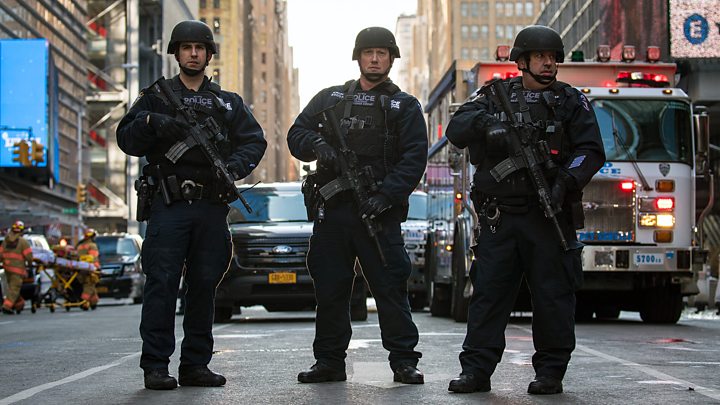 Five people sustained minor injuries but Ullah, from Brooklyn, was treated for serious burns.
A photo circulating on social media at the time showed him lying on the ground with his clothes ripped and lacerations on his upper body.
A permanent US resident, Akayed Ullah entered the country on an immigrant visa in 2011.
He was charged with six criminal counts, including using a weapon of mass destruction and providing material support to IS.
The Manhattan federal court has yet to pass sentence.
Top Stories
Stakes high as US votes in mid-terms

Polls will soon be closing in the eastern US in elections seen as a referendum on the Trump presidency.

6 November 2018
US mid-term election results 2018 6 November 2018
'Failed' pipe bomber guilty of terror charges 6 November 2018
Features
Invincible, but for how much longer?
Large hydropower dams 'not sustainable'
Israel-Arab ties warm up after long deep freeze
Deal or no deal - how are EU countries preparing?
India's tiger killings: A success story gone wrong?
The city banking on more guns to make it safer
How the humble lamp-post could help power our cities
Video
This country banned plastic bags - should we?
BBC Future: Should we really all fly less?
Elsewhere on the BBC
Football phrases
15 sayings from around the world
Full article Football phrases
Why you can trust BBC News
BBC News Services
Google News
|
Netizen 24 United States