Taylor Swift's Election Day Video Is All About The Power Of The Younger Generation Taylor Swift's Election Day Video Is All About Th...
Taylor Swift's Election Day Video Is All About The Power Of The Younger Generation
Taylor Swift's Election Day Video Is All About The Power Of The Younger GenerationBy
Nicole Pomarico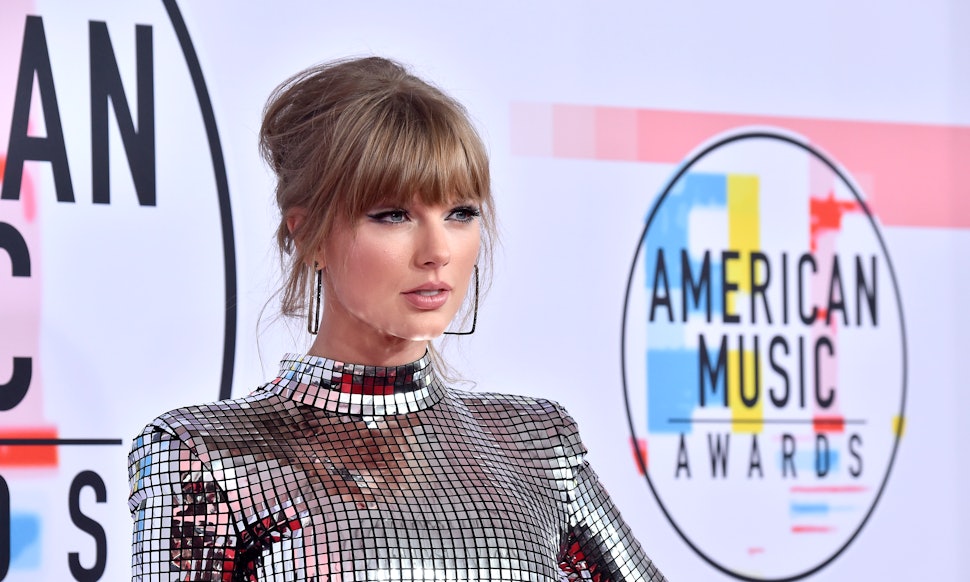 Frazer Harrison/Getty Images Entertainment/Getty Images
The 2018 midterm elections are finally here, and plenty of celebrities have been all about getting the word out to their fans and asking them to vote over the last few months. And now, in a new video she shared on her Instagram story on Tuesday, Taylor Swift reminded fans to vote while also highlighting how important the youngest generation of voters are when it comes to this election.
Until recently, Swift has remained pretty quiet when it comes to her political opinions, but last month, all of that changed when she opened up about her support for Tennessee's Democratic candidate for senate, Phil Bredesen. Since then, she's been talking about the election a lot, and now, she's offering up one last plea for any of her followers who may not have cast their ballots j ust yet.
First, Swift brought up that it was an important day because everyone has to go vote today, and then, she went into why the younger generation could be the ones who will finally change things for the positive: Because they are the ones who have had to experience school shootings and a post-9/11 world that has made them stand up and use their voices.
Swift said:
"I'm seeing a lot of underestimation of young voters and this new generation who now have the right to vote just in the last couple of years, but these are people who grew up post 9/11, they grew up with school shooting drills at their schools. These are people who want to vote. It's not enough to just want change. It's not enough to just want to vote. You have go and make change by voting and today is your opportunity to do that. I promise you it feels so wonderful to exercise that right that you have."
Then, she told her followers to remember to take a photo of t hemselves after they've voted and tag her in it so she could see it and share it in her Instagram story, something she's been doing since early voting began.
Swift is right â€" younger voters do hold a lot of power in this election, and so far, it seems like they're certainly using it. According to The Hill, voters between the ages of 18-29 turned up for early voting in record numbers; in some states like Texas and Nebraska, five times as many of these voters have cast their ballots in 2018's midterms than they did in 2014. In this year, the Parkland students are voting for the first time after losing 17 of their classmates to gun violence and spending much of this year ca mpaigning for stricter gun laws.
And now that she's speaking out politically, Swift's own impact on the election has been huge. According to what Vote.org told BuzzFeed, 65,000 people registered to vote in the first 24 hours after her first political post about the midterms went public.
If you haven't voted yet, listen to Swift and get out to the polls. After all, your rights depend on it.
Source:
Google News US Entertainment
|
Netizen 24 United States