These 13 "Thank U, Next" Memes In Response To Ariana Grande's New Song Are So On-Point â€" PHOTOS These 13 "Thank U,...
These 13 "Thank U, Next" Memes In Response To Ariana Grande's New Song Are So On-Point â€" PHOTOS
These 13 "Thank U, Next" Memes In Response To Ariana Grande's New Song Are So On-Point â€" PHOTOSBy
Parry Ernsberger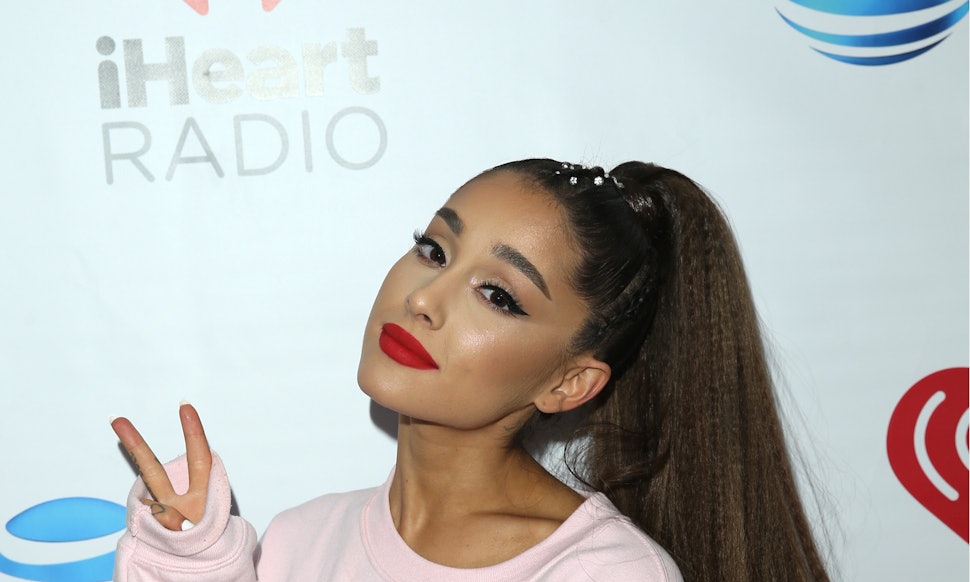 Jesse Grant/Getty Images Entertainment/Getty Images
On Nov. 3, in the year of our lord 2018, Ariana Grande dropped a new, surprise tra ck that has since taken over all of social media. Fans are feeling it â€" like, really feeling it â€" and thus, this collection of the 13 best "Thank U, Next" memes was born.
The song is a bop, no doubt, but it's also a tongue-in-cheek shout-out to a few of her famous exes. In the track, Grande name drops Big Sean ("Sean"), Ricky Alvarez ("Ricky"), Pete Davidson ("Pete"), and Malcolm McCormick aka Mac Miller ("Malcolm") and thanks them for teaching her about self-love in the wake of their break-ups. And in one of the most revealing lyrics, she even admits she's met someone else â€" herself:
"I met someone else / We havin' better discussions / I know they say I move on too fast / But this one gon' last / 'Cause her name is Ari / And I'm so good with that."
"Ari" is, of course, the singer herself, and the lyrics have caused fans to embracing the theme of the song as their own via memes. Grande posted a few of her favorite "Thank U, Next" memes on her Instagram Stories, and there are thousands more of them popping up on Twitter and Instagram right now. (OK, maybe not thousands, but close.)
They're all hilariously on-point, which makes it toug h to narrow it down. However, for all intents and purposes, here are the 13 best "Thank U, Next" memes on social media right now.
1Grande, Releasing The Song 30 Minutes Before 'Saturday Night Live'
For reference: Grande released "Thank U, Next" to the world just 30 minutes before her most recent ex and former fiancé, Davidson, was set to appear on Saturday Night Live. While Davidson didn't say anything about Grande's new track, specifically, he did comment on their break-up during the show's Weekend Update segment.
The comedian explai ned:
"I know some of you are curious about the breakup, but the truth is it's nobody's business and sometimes things just don't work out and that's okay. [Ariana is] a wonderful, strong person and I genuinely wish her all the happiness in the world."
Davidson has yet to respond to Grande name-dropping him in the song. Seems like they're both focused on moving on now, though.
2Grande, After She Dropped "Thank U, Next"
Remember HBO's show Ja'mie: Private School Girl? So random.
3Fans Listening To "Thank U, Next" For The First Time
Yep. Same. So, so same.
4When A Boy Calls Now
Sorry, the old me can't come to the phone right now. Why? Because she's dead (and focusing on loving her single self).
5When Grande Said That She "Met Someone New"
Hold up. She met someone new already? *Falls out of chair* Wait. Her name is ... Ari? Ohhh, okay got it. *Picks self off of the floor* Yes, girl!
6When 'First Wives' Club Preached The Same Message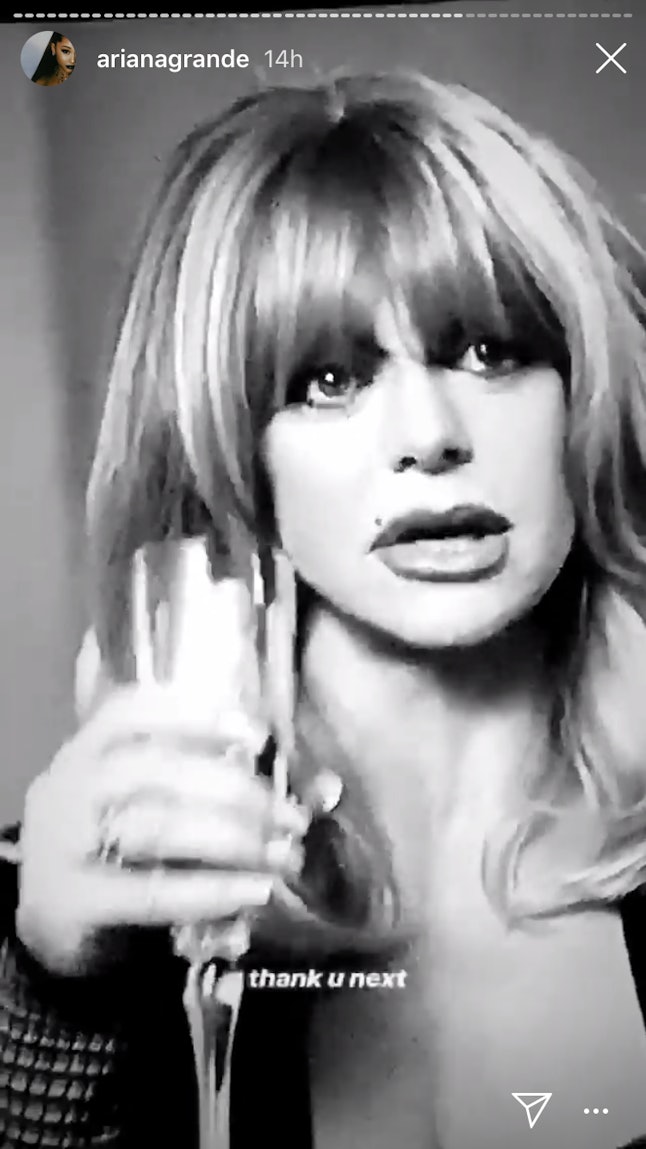 Grande posted a series of clips from the movie First Wives Club on her Instagram Stories, but one of them was particularly relevant to the lyrics of "Thank U, Next." In one scene, Goldie Hawn's character Elise tells her down-on-men friends, "All we need is us â€" three women who aren't afraid to fight, to stand up for our dignity, for our self-esteem." Yep. Grande's sentiments exactly.
7Drinking "Thank U Next" Up Like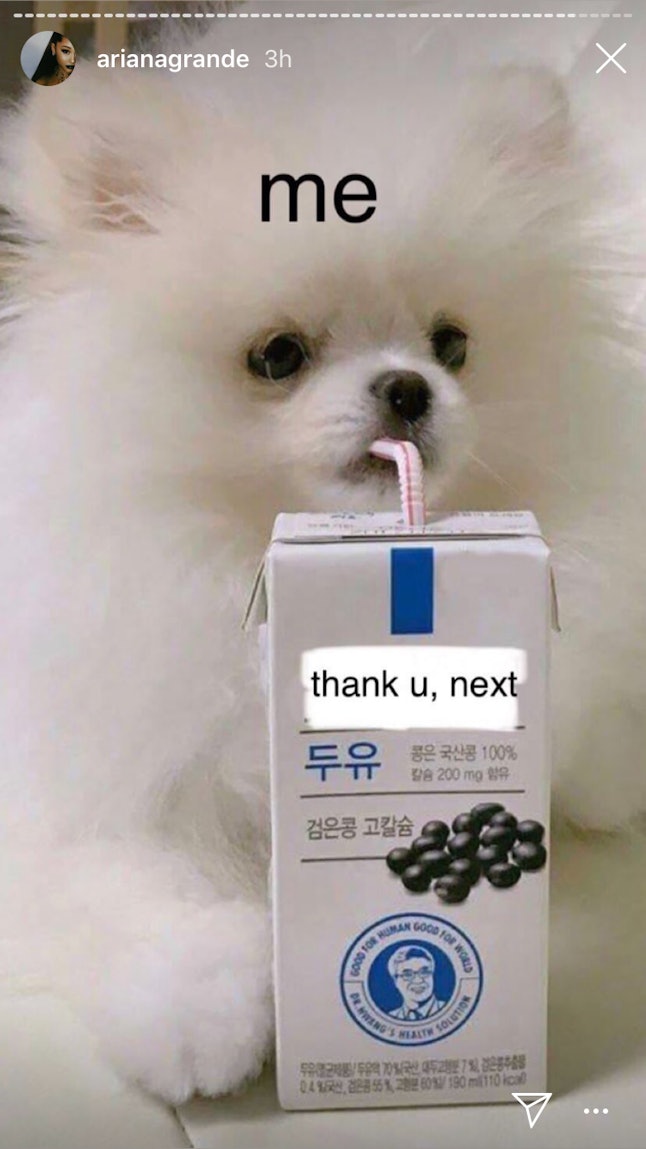 *Turns on "Thank U, Next."* "Oh, this is good. This is really good. *Puts song on repeat, proceeds to continue drinking in its goodness for the foreseeable future.*
8When You Don't Have Any Exes But Are Still Feeling It Anyway
Strut your single stuff. Whip that high ponytail. You got this.
9This Perfect 'Degrassi' Reference
Wow. This one will ring so totally true for fans of Degrassi.
10This Perfect 'Mamma Mia' Reference
Fan of Mamma Mia? This one's for you.
11This Perfect 'Office' Reference
Any fan of The Office will know that this tweet from the show's official Twitter account is freakishly accurate.
12This 'Gossip Girl' Meme That Works *So* W ell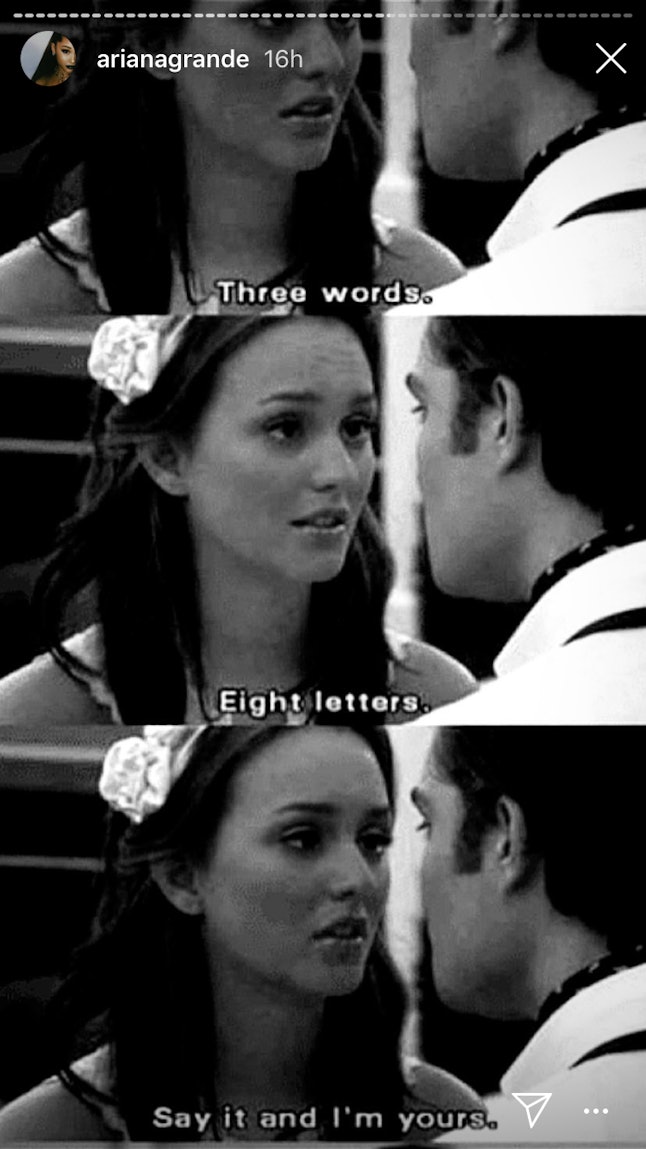 Hey there Upper East Siders. This one's from Gossip Girl â€" and while Chuck's actual response to Blair on the show is, "I love you," Grande's "thank u, next" is almost a perfect substitute. Technically, it's three words, *ten* letters, but whatever. Still good. And the singer posted it on her Instagram, so you know it's real.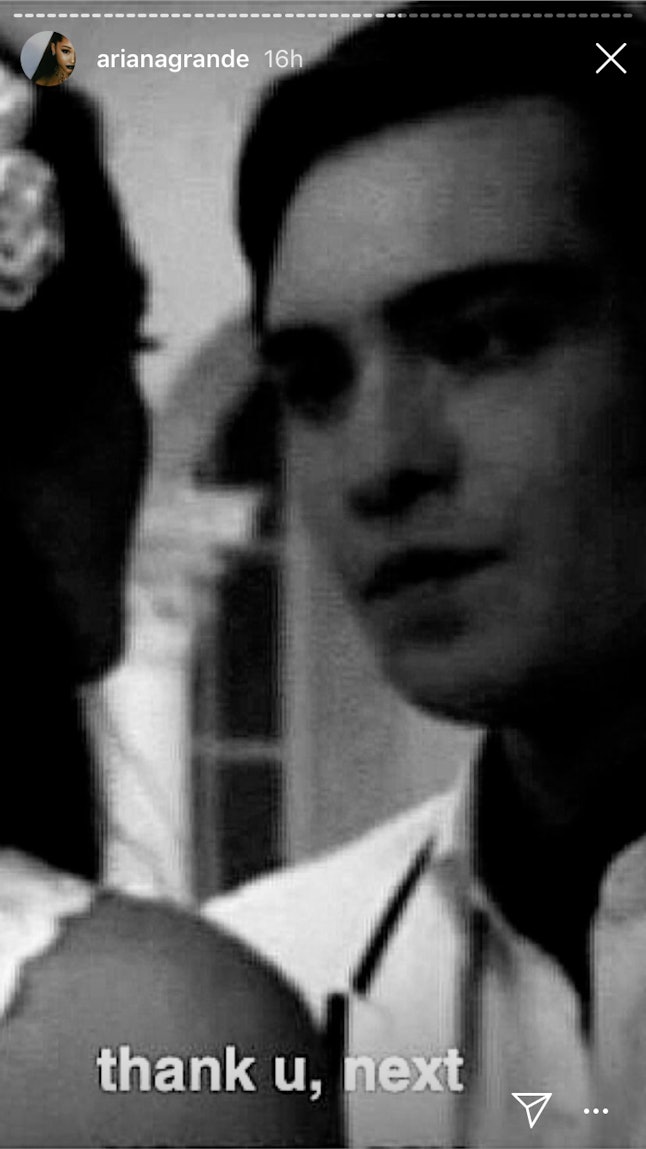 13On Ariana's Exes After Hearing The Song
Hopefully, all of Grande's exes have recognized the positive nature of the track, and aren't taking offense. If that's the case, the polite response to someone saying "thank [you]," is, of course, "you're welcome" â€" a la song from Moana.
These memes about Grande's new song are pretty great â€" but while everyone's clearly enjoying basking in her new bop, don't forget that there's a new album on the way, too. So, "thank u," Ari ana, for this track. Next!
Source:
Google News US Entertainment
|
Netizen 24 United States